Curated Community Spaces
Offering sleek and sophisticated amenities spaces, Revo has everything you need for entertaining, meeting your wellness goals, reaching work-life balance, and more. Each element within the Revo recreational spaces has been carefully created to bring balance to your busy life, encourage health and wellness, and keep you engaged with welcoming social spaces designed to share and enjoy.
Outdoor Living
ROOFTOP TERRACE AND SPA
Revo elevates outdoor recreation with alfresco dining areas and and grilling stations, ping pong tables, health and fitness areas, spa-infused features like cold plunges and saunas, and a custom art installation by a local artist to complement this rooftop oasis in the centre of the city.
COURTYARD AND OUTDOOR THEATRE
A perfect back yard without the weekend maintenance, you'll find expansive community green space, a garden lounge with fire tables, planting space for your organics, a dog run for furry family members, and an outdoor theatre. It's never been easier to enjoy outdoor Okanagan lifestyle.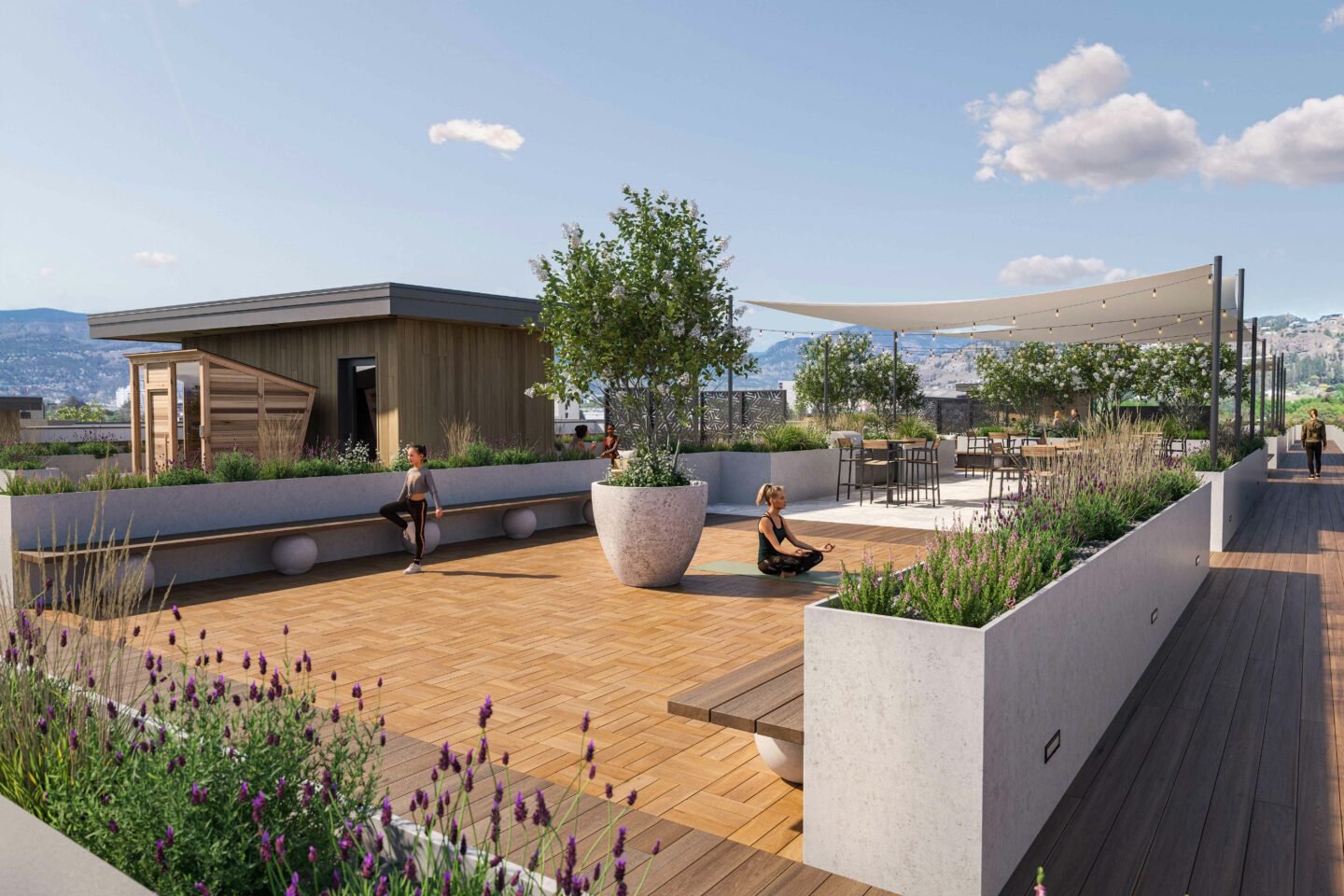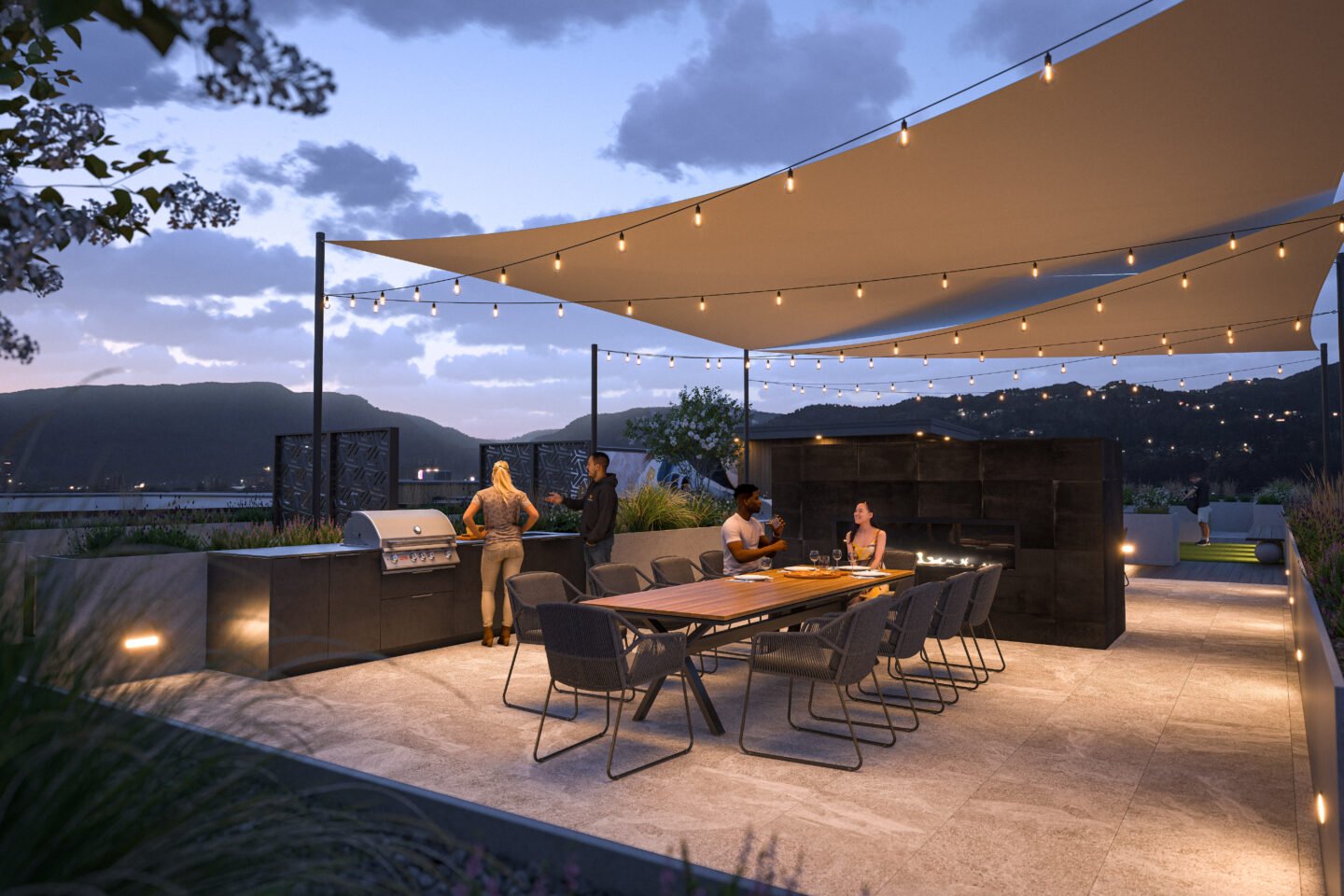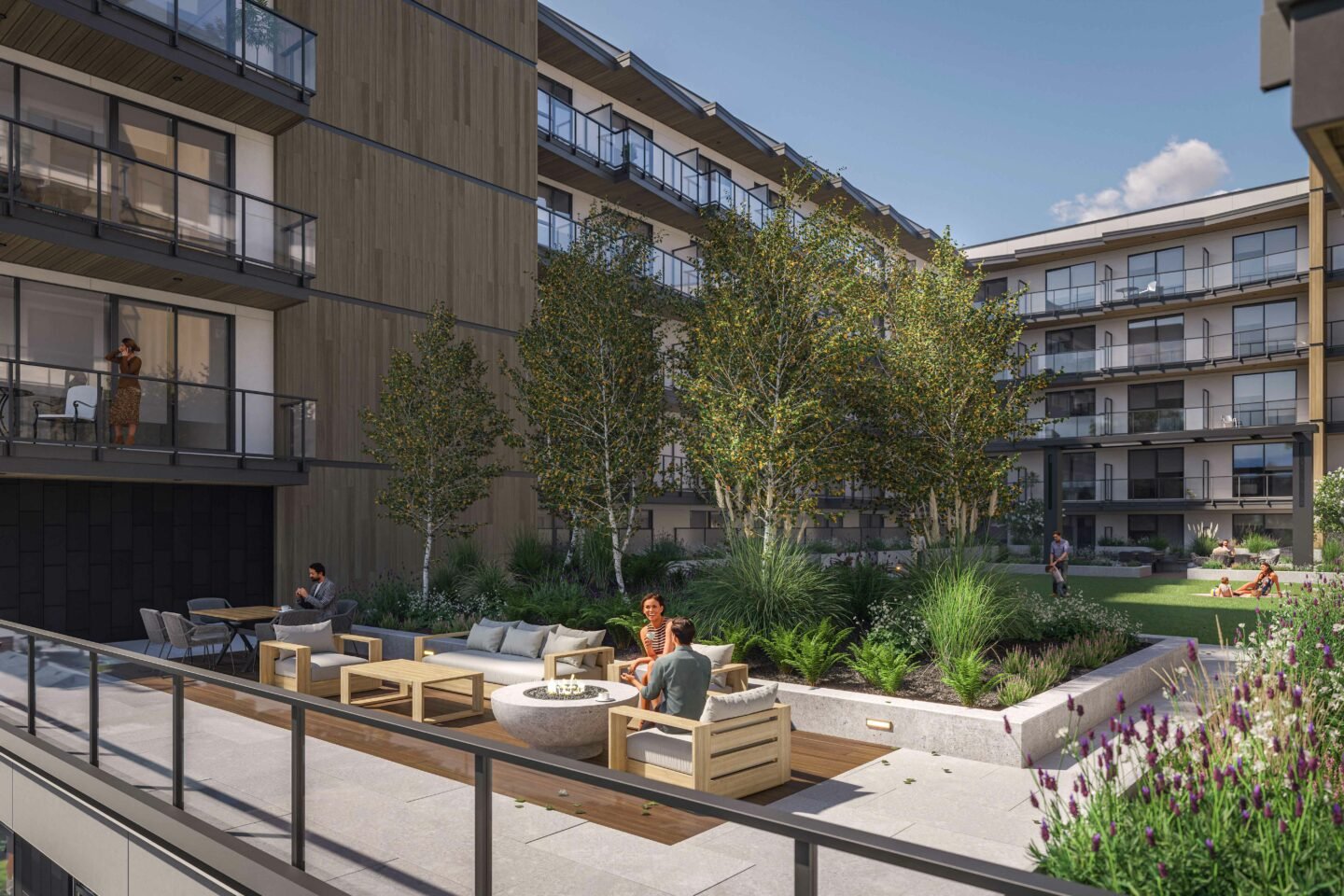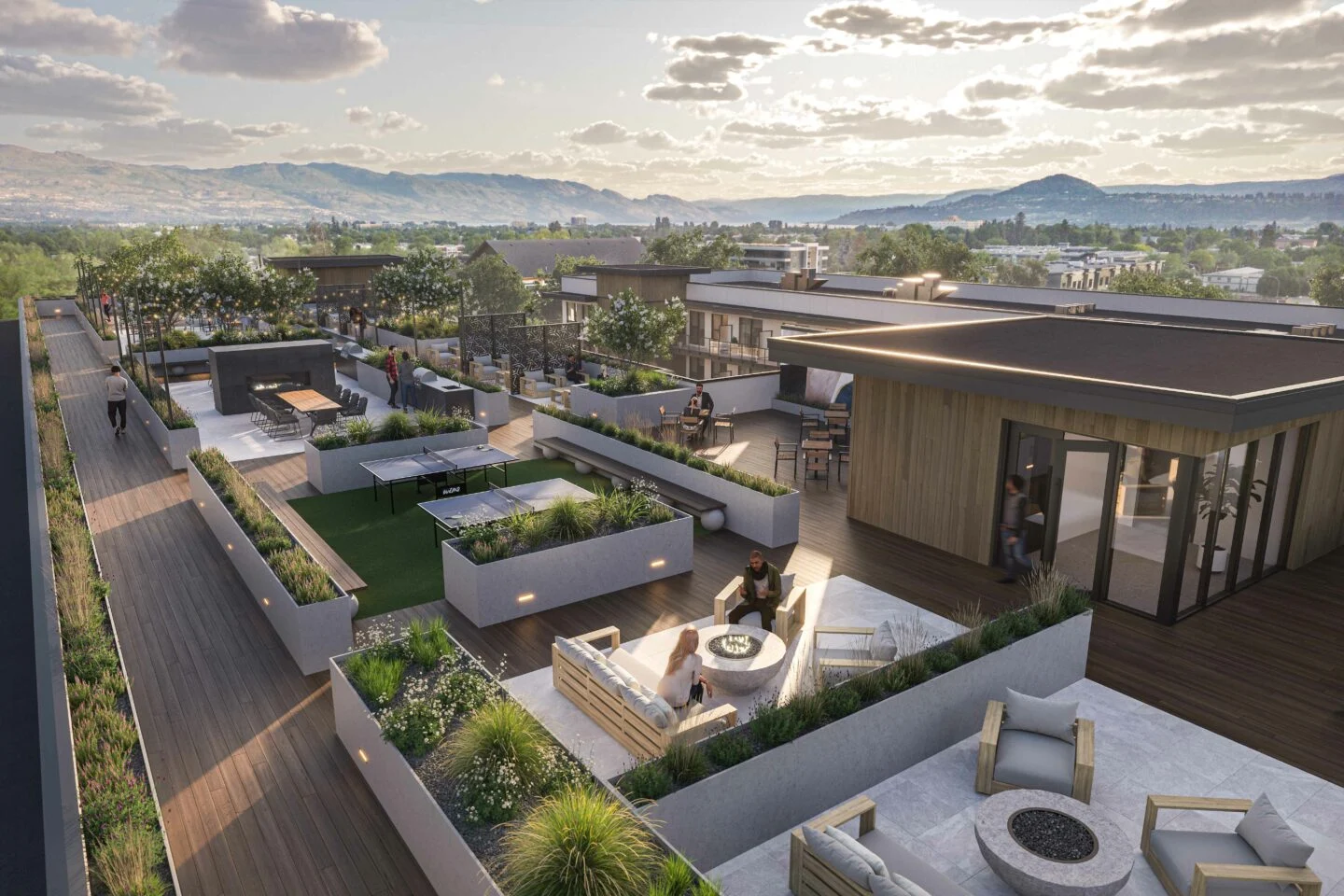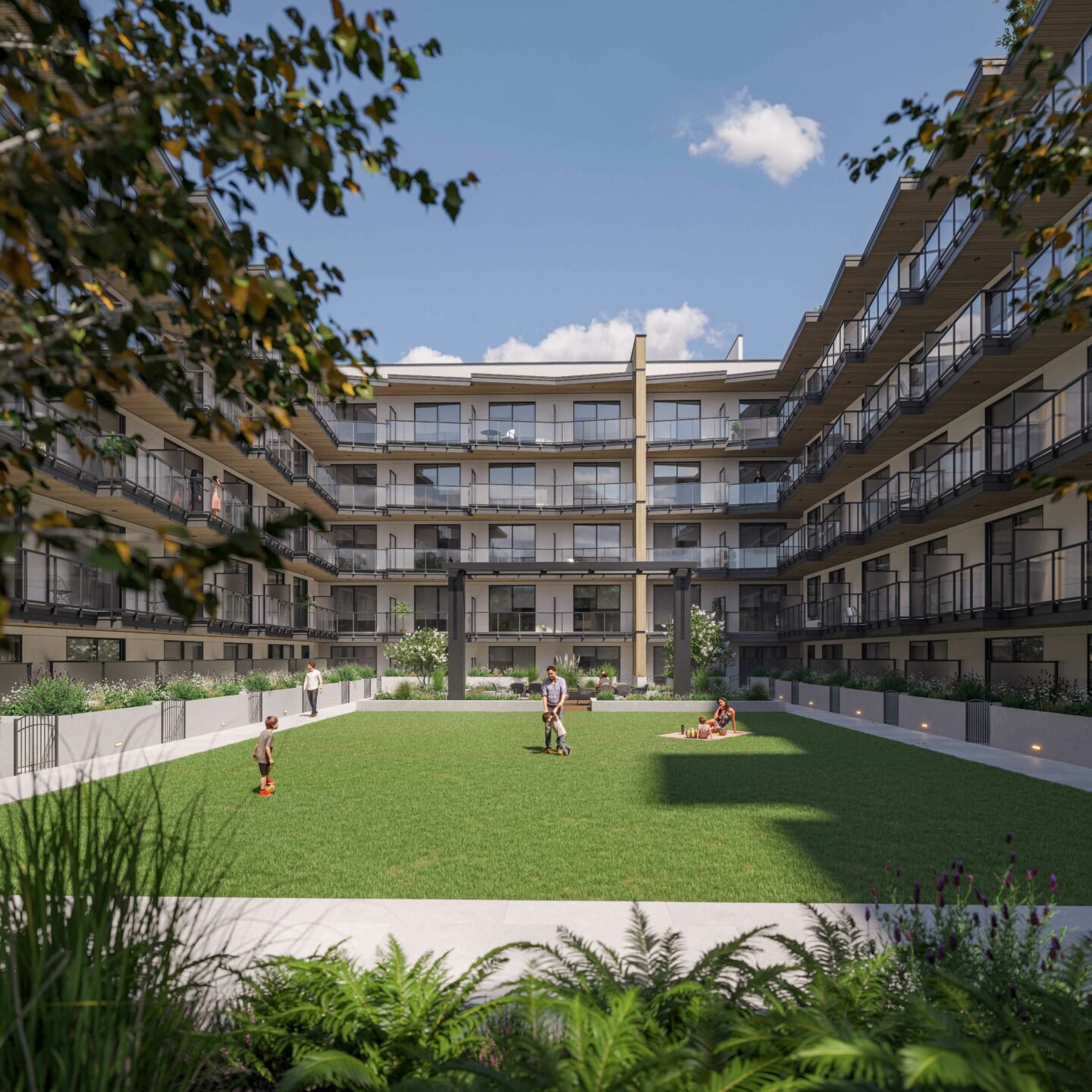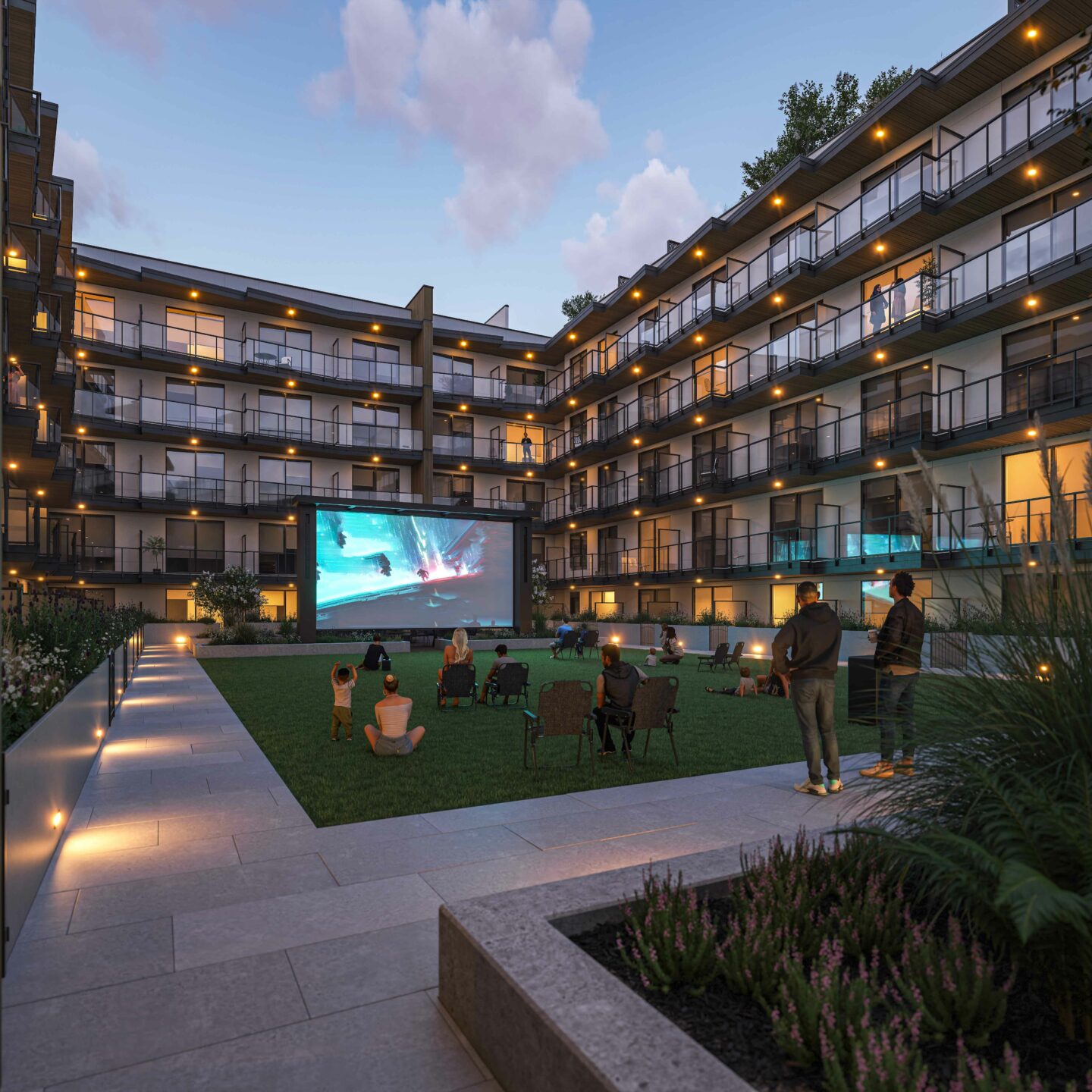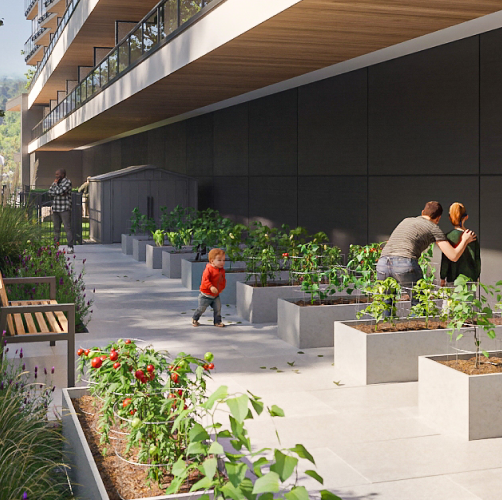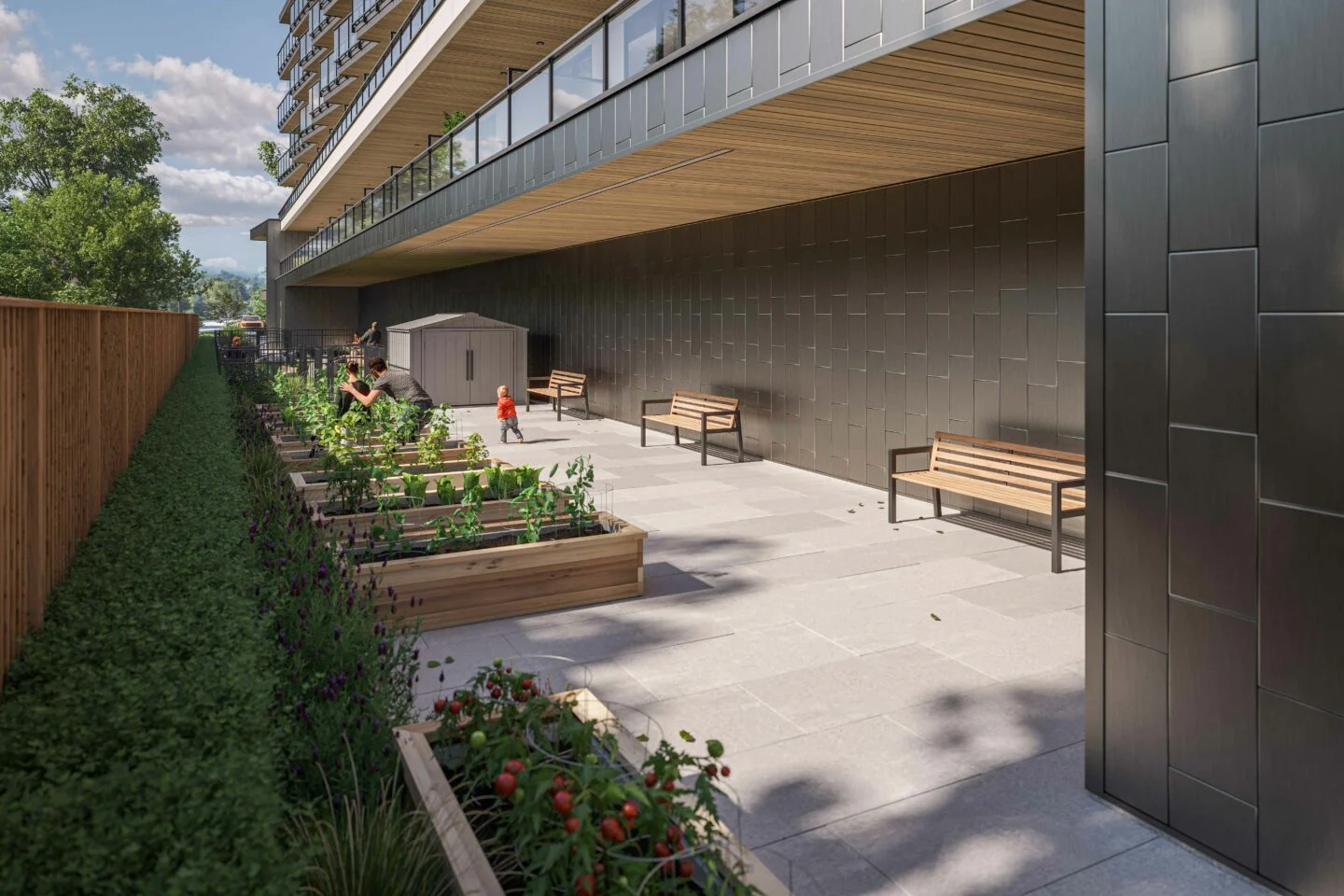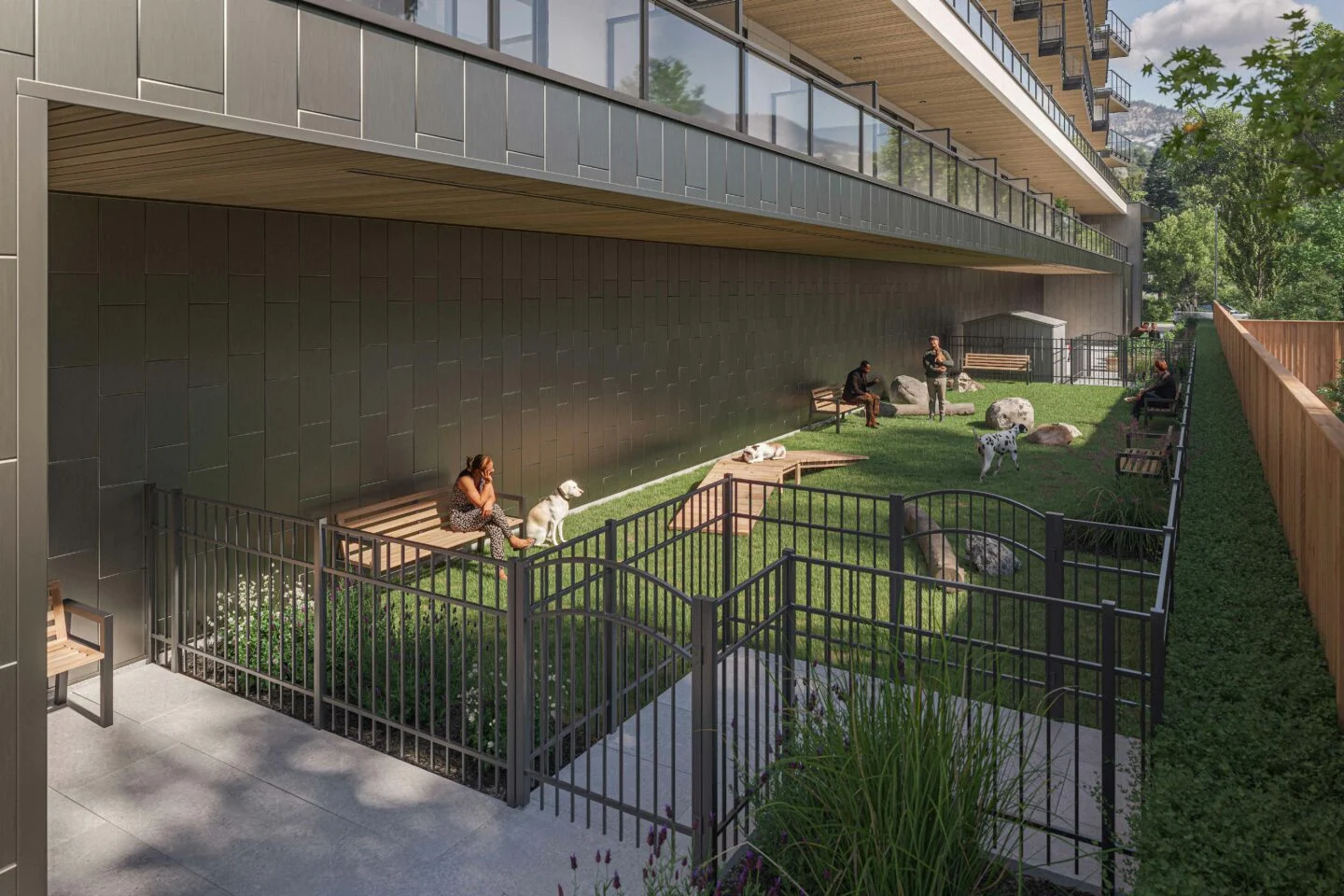 Outdoor Amenities Map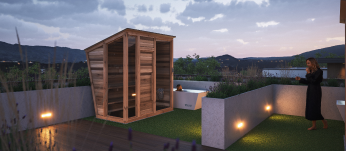 Sauna + Cold Plunges
Two saunas and cold plunges for spa-inspired wellness.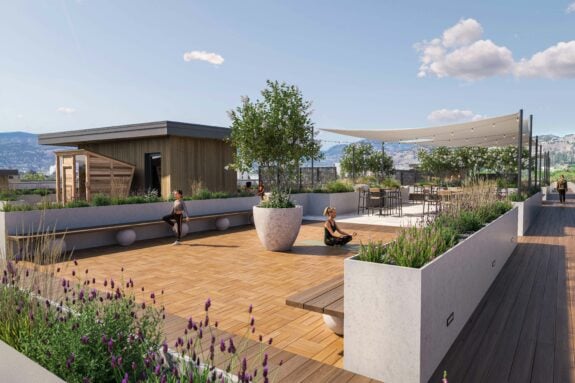 Meditation + Yoga Platform
A peaceful space for stretching and reflection.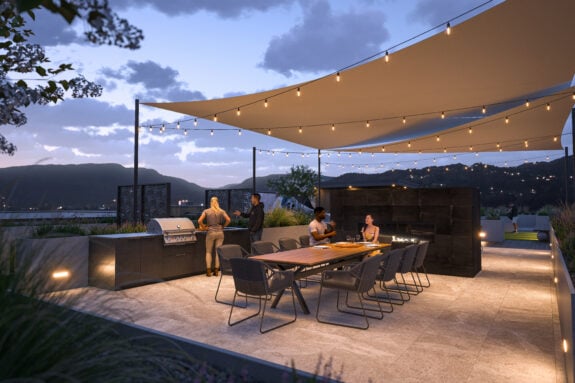 Alfresco Dining Area + Grilling Station
Perfect for weekend barbeques or entertaining.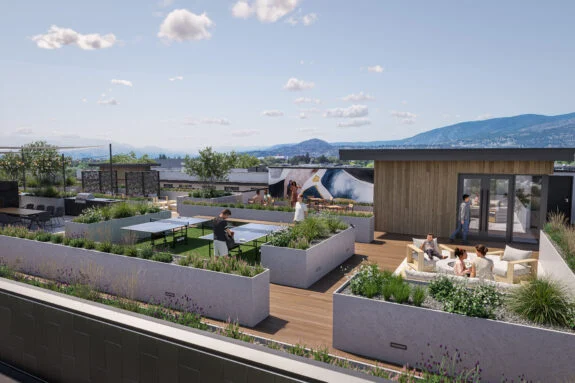 Ping Pong Tables
A fun corner for friendly competition with seating area nearby.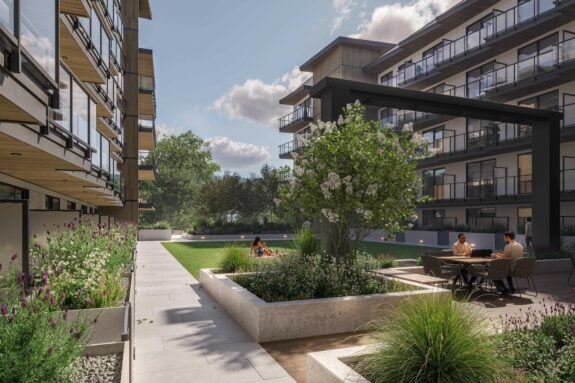 Garden Lounge
An outdoor seating area overlooking the community lawn.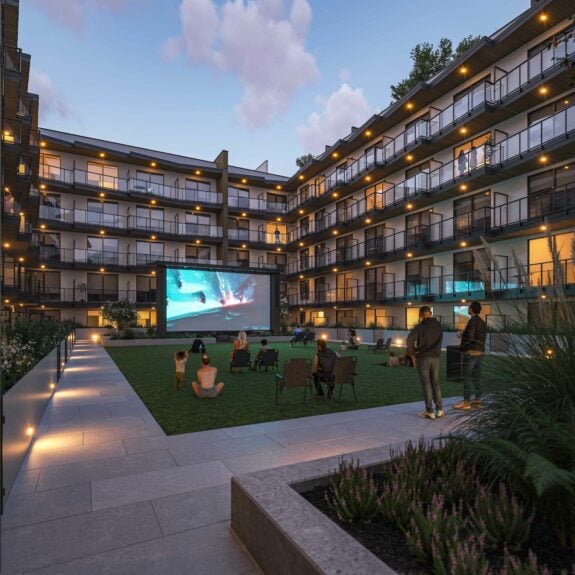 Outdoor Theatre
Enjoy summer evening movie nights with friends and neighbours.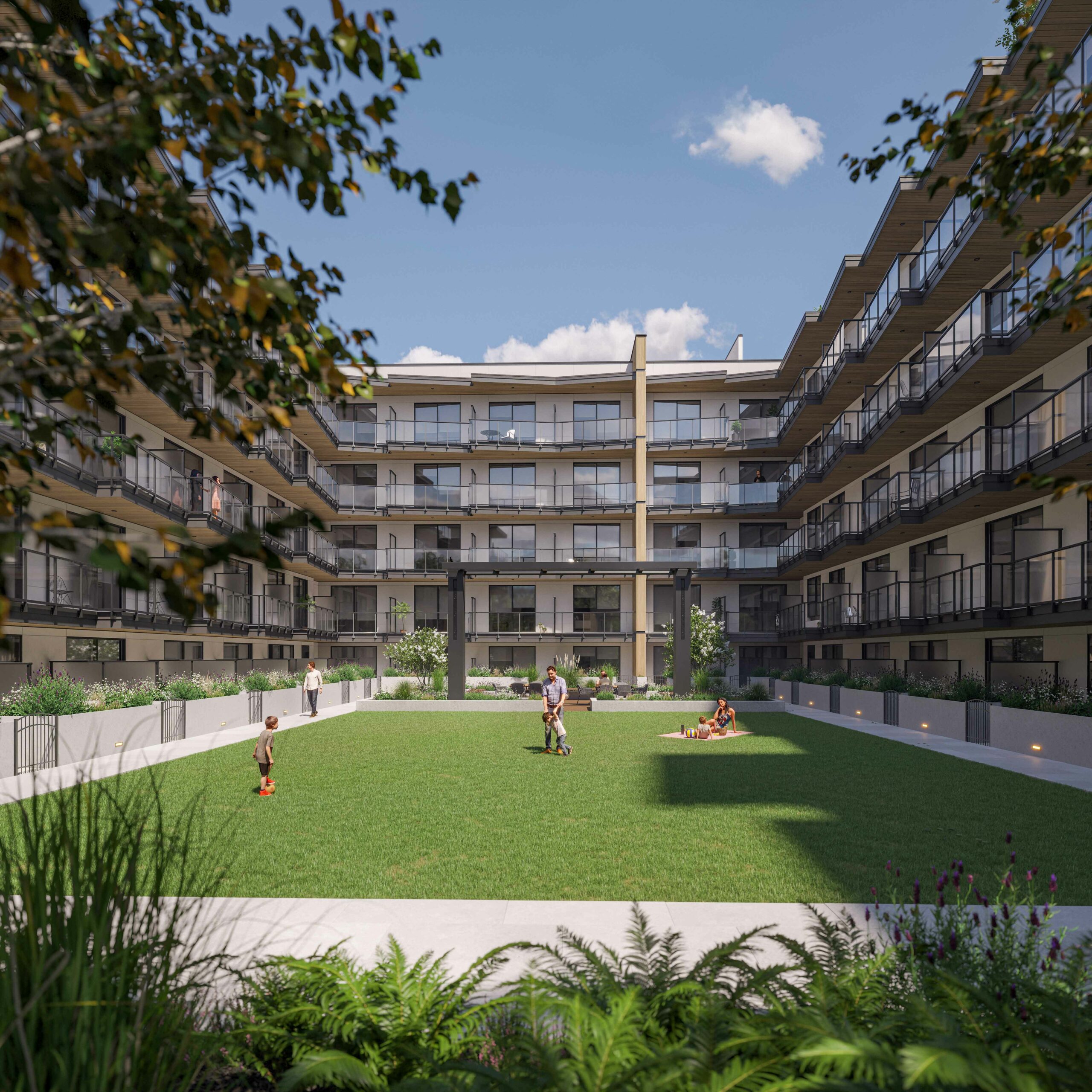 Community Lawn
A spacious centre commons to enjoy the sun or play with little ones.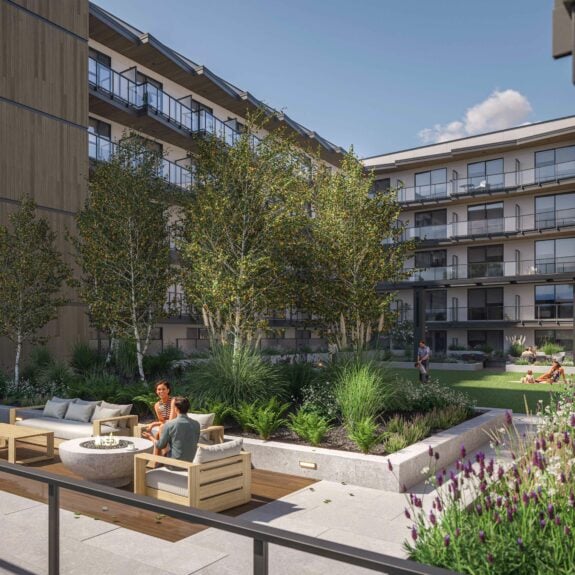 Courtyard Lounge
A quiet corner for night or day, complete with cozy fire table.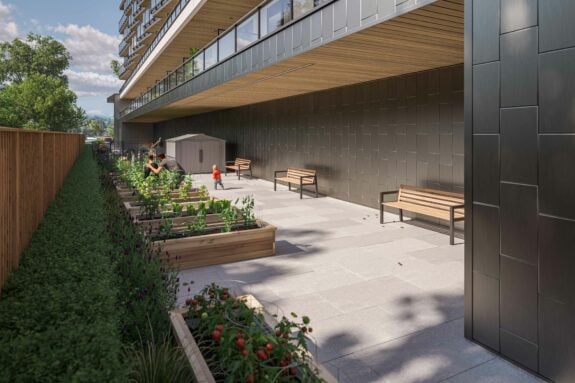 Community Garden
Grow your own herbs and vegetables right from home.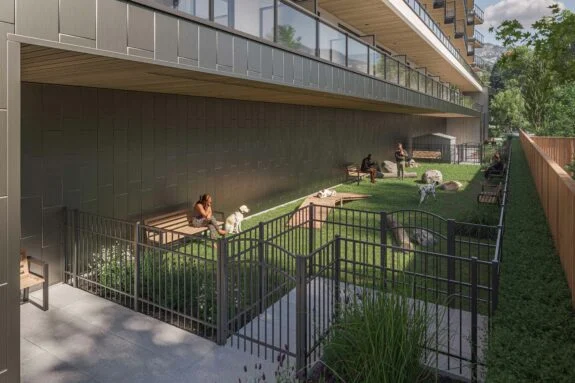 Pet Park
Fenced Pet Park for furry family members to enjoy.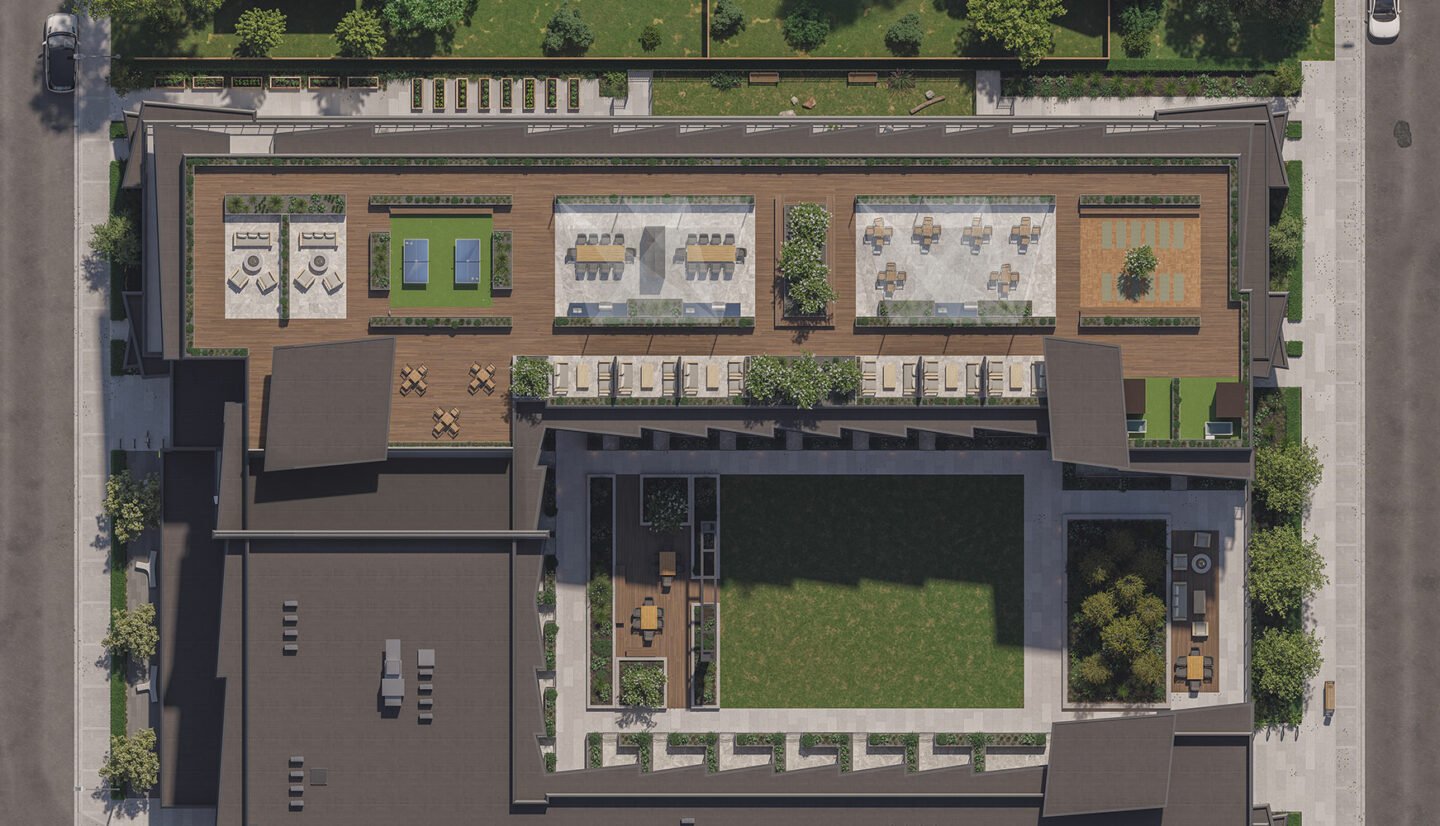 Click on the pins to highlight one of Revo's many outdoor amenities
Indoor Luxuries
GYM AND YOGA STUDIO
Sophisticated cardio machines, a full range of strength training equipment, yoga studio and Himalayan salt wall come together as a total health and wellness centre right at your doorstep.
COWORKING SPACES
Whether you prefer the buzz of a coffee shop or the quiet of a closed door office, our coworking spaces inspire productivity and meet your unique workplace needs while offering ultimate convenience with no commute needed.